Native American Owned & Operated!
Pow Wow Trading Post in Page, Arizona, which borders the Navajo reservation, has served the local Native Americans since first opening in 1977. It has also blessed us with a tremendous variety of jewelry, and art from the local vendors, and artistans. Our mission is to bring to you, our customer, authentic native American pieces. You have our guarantee.
Welcome to our site, hope you enjoy it, and if you are ever in our area, we would love for you to stop in and visit us!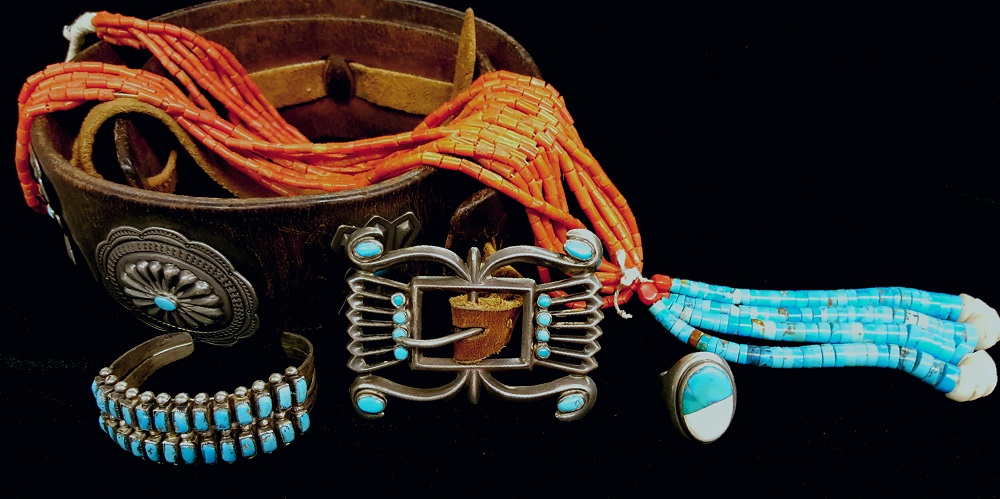 Hello, this Traditional Navajo Klagetoh Rug is a unique piece of the Southwest. In Navajo, Klagetoh translates to "underneath or hidden water".  The trader that sold this magnificent piece was H. Richardson in Tuba City, AZ in the 1900's. Klagetoh rugs have a grey background color and also black bordered and a single diamond design in the middle. The dimensions are 60″ x 35″ or 5′ x 2′-11″ for this rug and the colors are grey, red, and black. The price on this antique rug is $34,000.00 USD.