Native American Owned & Operated!
Pow Wow Trading Post in Page, Arizona, which borders the Navajo reservation, has served the local Native Americans since first opening in 1977. It has also blessed us with a tremendous variety of jewelry, and art from the local vendors, and artistans. Our mission is to bring to you, our customer, authentic native American pieces. You have our guarantee.
Welcome to our site, hope you enjoy it, and if you are ever in our area, we would love for you to stop in and visit us!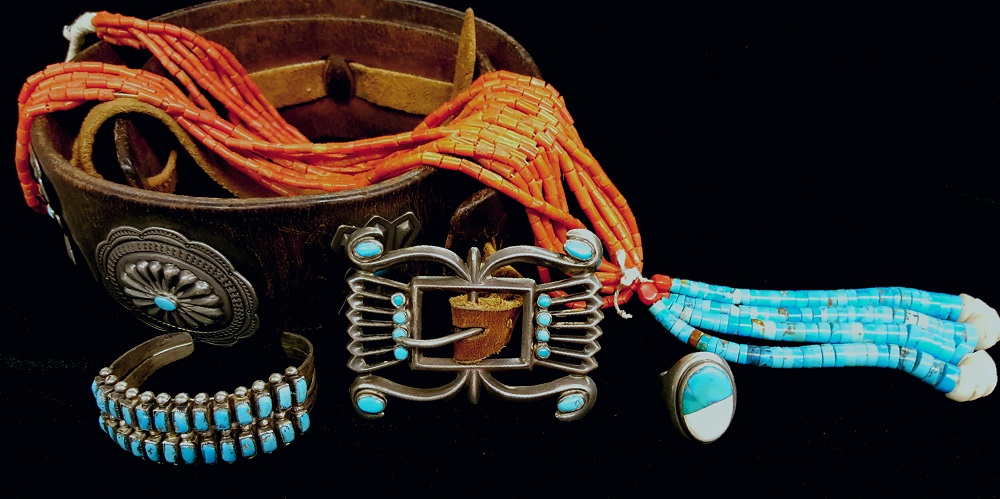 Featured Product: Left-Handed Hunter Kachina By-Tauchoney Slim Jr. The word Kachina (Kah-chee-nah) has referred to the spiritual beings central to the Hopi religion. The Left-Handed Kachina is said by some to be derived from the Hualapi Nation. The Left-Handed Kachina, Suy-ang-e-vif, or the Hopi attribute them to the Chemehuevi. Is called Left-Handed because his gear is reversed. When preforming his dance, he would make odd little bows and taking small mincing steps at the edge of the procession. The Left-Handed Hunter Kachina is priced at $7000.00 USD.